Phosphatidylserine is a phospholipid mainly concentrated in the brain and cell membranes. Studies suggest supplementation may help maintain the integrity of neuronal structures in the brain altered by the aging process.
Think Young contains no yeast, wheat, corn, artificial colors, flavors or preservatives. Each capsule provides 100 mg of phosphatidylserine and 25mg of phosphatidylcholine.
Suggested Use: One to two capsules daily with meals, as a dietary supplement.
60 Softgels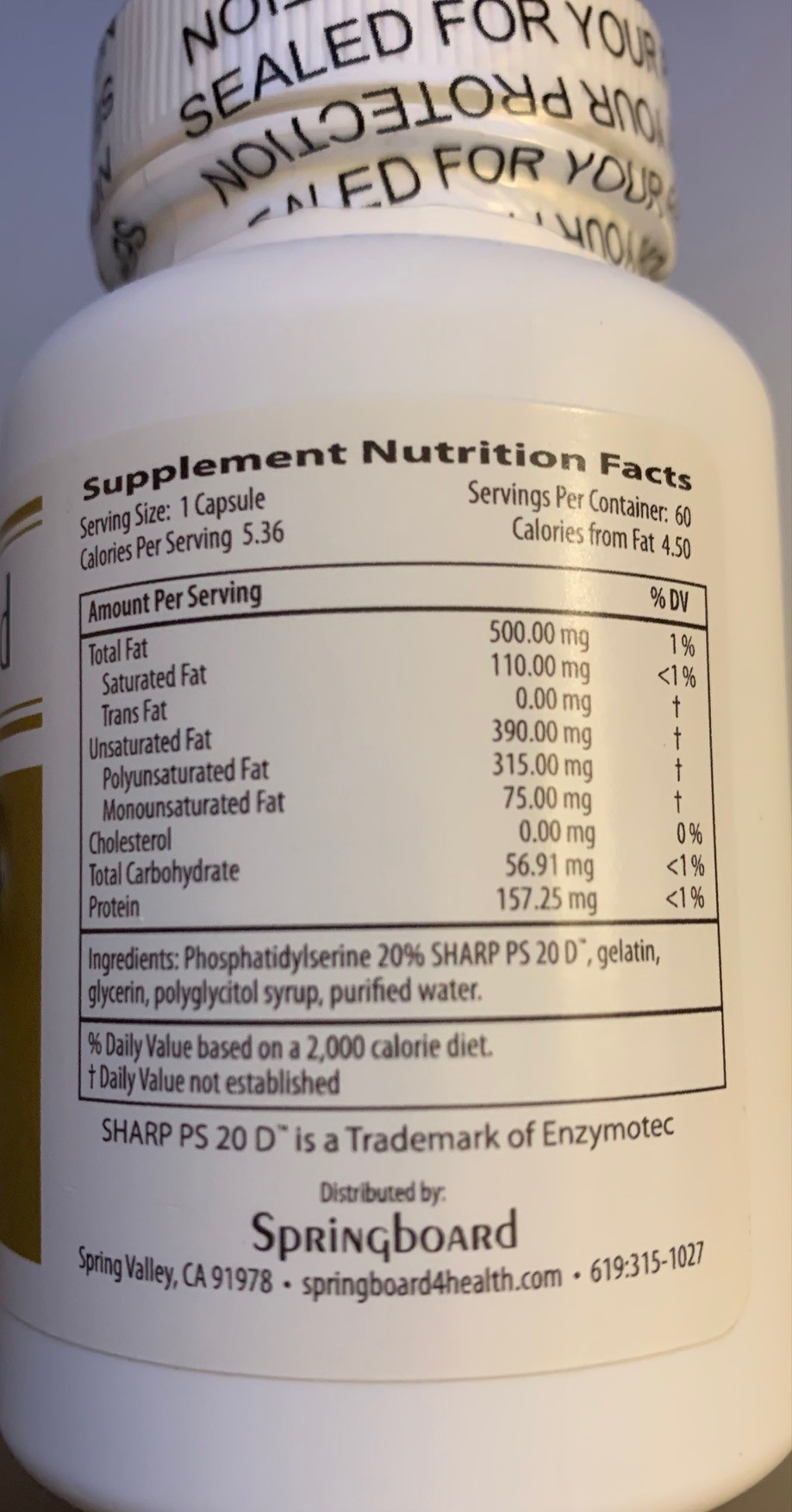 Regular Price: $49.00
Sale Price: $44.10 (per unit)